Greetings upon Reappointment of the President
Greetings upon Reappointment of the President – The Future of Japanese Acupuncture and Moxibustion
Dear JSAM members,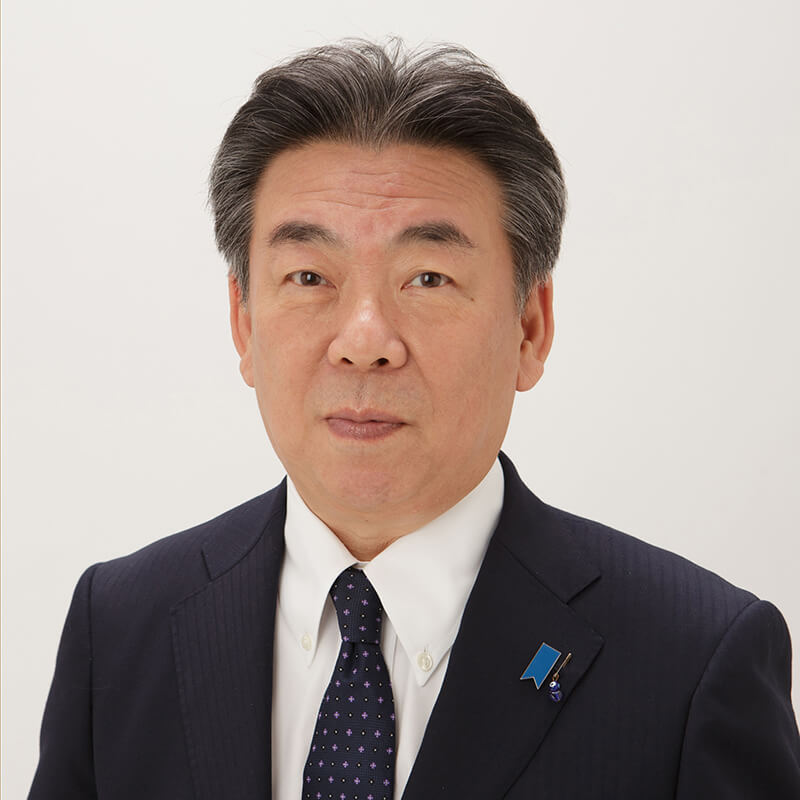 6 July 2022
I was reappointed as the president of the Japan Society of Acupuncture and Moxibustion (JSAM) at the General Assembly held on June 4, 2022. I would like to advance the business plan formulated during my first term as much as possible in the next two years.
The difference between Kampo (oral administration of Kampo formula) and TCM (traditional Chinese medicine) is often discussed among Kampo medical doctors. According to Takashi Ito, president of the Japanese Society for Oriental Medicine, the characteristics of Kampo are: 1) it is prescribed by medical doctors who have studied Western medicine, 2) it is used on a formula basis, and 3) its use on a formula basis ensures reproducibility of therapeutic effects and makes it easier to investigate adverse effects1).
What then are the characteristics of Japanese acupuncture and moxibustion? There are several schools of acupuncture and moxibustion in Japan: the modern school, classical school, modern/classical eclectic school, TCM school, and so on, and each is further divided into an extremely diverse range of schools. Furthermore, these schools have not been integrated, but have developed and evolved in their own unique ways. Is it OK that Japanese acupuncture and moxibustion will continue only to be characterized by its diversity in the future? I believe that it is essential for us to show something consistent when asked by foreign practitioners about the characteristics of Japanese acupuncture and moxibustion. I also believe that it is an important mission of JSAM to build an education and practicing system, leading to the integration of many schools in Japan.
JSAM is currently working with 5 other acupuncture and moxibustion organizations that are members of the Japan Liaison of Oriental Medicine (JLOM) to develop a common platform of clinical records that can be used by all acupuncture and moxibustion practitioners in Japan. Currently, schools of acupuncture and moxibustion use their own unique clinical records, but we are trying to establish a common platform that can integrate these records. This will make it possible for all practitioners to: (1) conduct and record appropriate medical interviews(問診), (2) record findings based on modern medicine as well as Oriental medicine, such as findings of inspection(望診), listening and smelling examination(聞診), palpation(切診) including pulse diagnosis (脈診)and abdominal diagnosis (腹診), and meridian and collateral pattern diagnosis(経絡病証), and (3) record detailed treatment from the perspective of modern medicine or based on Oriental medicine, according to the findings obtained. Then, the use of a common platform of clinical records will become routine practice. In other words, I believe that the use of a common platform of clinical records will establish a method of treating patients as whole-person based on as many findings as possible and integrating them beyond diversity.
In addition, we are simultaneously working on a new system for certified acupuncture and moxibustion practitioner and the development of Japanese acupuncture and moxibustion terminology. These projects will not be completed overnight and may take many years, but we would like to proceed little by little through steady activities. Hence, I would like to ask for the continued understanding and support from our society members. Thank you very much.
1) Ito T. Preface: Significance of the First International Symposium on Kampo Medicine (organized by the Japanese Society for Oriental Medicine). Journal of Kampo Medicine (漢方の臨床). 2022; 69(6): 11-12. (in Japanese)
Sincerely,

Ikuro Wakayama, MD, PhD.
President
The Japan Society of Acupuncture and Moxibustion (JSAM)