History of Japanese Pediatric Acupuncture
The History of Shōnishin (Pediatric Acupuncture)
Shōnishin is the acupuncture treatment of common symptoms of infants and children such as colic, digestive disorders, general promotion of health etc. It was developed and popularized in Osaka from the Edo to the Meiji period.
At present Shōnishin is widely practiced by acupuncturists throughout Japan. From the Meiji period till World War II, in Osaka, there were many acupuncture clinics which treated more than 100 patients a day.
In historical Chinese acupuncture-moxibustion texts the treatment of children's disease is mentioned, but the treatment points given for various symptoms do not differ from those for adult and female disease. This is not the Shōnishin which we are discussing here.
There was widely reported information by FUJII Shūji but these reports were not true. "From the Edo through the Meiji period a few famous families such as FUJII, ICHIKAWA (ICHIKAWA Acupuncture) OKAJIMA (Rabbit Acupuncture), monopolized Shōnishin." "It has been commonly practiced since the Taishō era." "It is touching needling. The stimulation is extremely light."
Reports concerning Shōnishin have sporadically appeared since the 1760's. Nakanomura Shōnishin is described in "Sesshu Hirano Ōezu" ("摂洲平野大絵図"), 1763. In "Shinkyu-soku" by SUGANUMA Shukei ("鍼灸則"), 1767, in the chapter of pediatrics, an article on colic (疳疾) says that, "Colic and small masses in the lumber regions of the abdomen (癖疾) are treated by blood-bleeding from BL-18, BL-17, BL-20, BL-21, GV-12 and EX-B7." This treatment inevitably works. There is the most experienced doctor practicing this method in Sesshū Nakanomura. It is commonly called NAKANO's one needle method." (original written in Chinese)
Sesshū Nakano Acupuncture is the acupuncture by the Nakano family. There is a station named "Harinakano Station" on the South Osaka Line of the Kinki Nippon Railway (Kintetsu) and is still part of the local legend.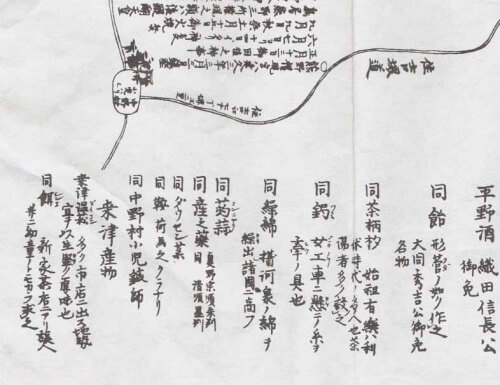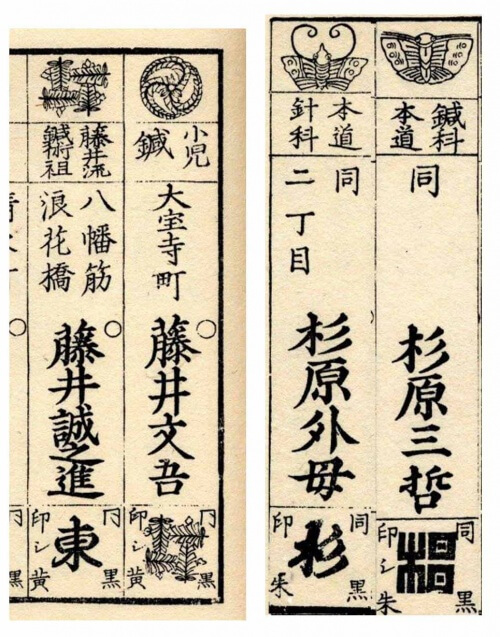 In the middle of 1800's, in what is now present day Osaka, "Shōnishin" and "Rabbit Acupuncture" appeared in the medical directory "Ika-meikan"("医家名鑑") and a ranking list of doctors. This showed that Shōnishin presumably flourished in Osaka city even at that time.
With the coming of the Meiji era statements like the following were found:
"People in the Osaka region have the good habit of always using acupuncture for pediatric diseases" in "Shinjutsu-chiryō-taii" ("鍼術治療大意") by Shifuku-dō-shinryo-jo acupuncture clinic (資福堂鍼療所), 1894, and "It is not unreasonable to say that all indigenous families in Osaka rely on acupuncture for infants and children" in "Shōni-yōiku-no-kokoroe, enlarged and revised edition 2" by NAGAHAMA Sōkitsu ("小児養育の心得 増訂2版"), Osaka, 1906. These statements reveal that Shōnishin had become a part of Osaka childcare folkways and was popular.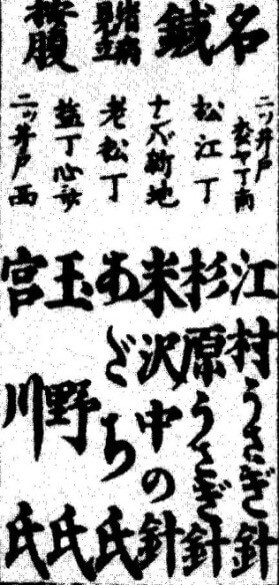 The spread of Shōnishin was enhanced in 1930 when FUJII Shūji obtained a Ph.D. degree in medicine for his research on pediatric acupuncture "Shōnishin-no-kenkyū" ("小児鍼の研究"). In 1926 YAMAMOTO Shingo, Director of Kansai School of Acupuncture and Moxibustion published "Shōnishin-no-shiyō-oyobi-ōyōten" ("小児鍼の使用及応用点") on the use and applicable points of Shōnishin.
After World War II, Shōnishin has been promoted through reports in The Japan Acupuncture Moxibustion Society and publication of books by YONEYAMA Hirohisa, MORI Hidetaro and TANIOKA Kentoku. In 2007, The Japanese Society of Pediatric Acupuncture was established.
YOKOYAMA Hiroyuki
Harikyu Museum
Morinomiya College of Medical Arts and Sciences